Unique. interactive. ease of use.
Domain Name Services
The entire process of putting your business or organization online begins with your domain name. Also known as your URL, your domain name is not only your website's address, but it should also be in email addresses associated with your company or organization.
While you may not be able to get the exact name of your company or organization, there are still many great domain names left to acquire. We will work with you to get the best domain name for your business or organization.
Email Services
Once you set up your domain name, you can have any email address you want @yourdomain.com.
We offer POP3 and IMAP email service along with a robust Web mail interface. Your email can live on our server in an email box or forwarded to your existing email address—or both!
Website Design
Our experienced team of designers will work with you to bring your ideas to life visually. It is our priority to make sure that our product is a direct reflection of your business.
Website Development
With a combined total of over 15 years of experience in website development, our team will take the approved design and turn it into the website that gives your business or organization the best function corresponding with your professional needs. From custom rotating images, to custom forms, we are prepared to make it work for you. Our website design and development team works together to deliver the look and performance to exceed your expectations.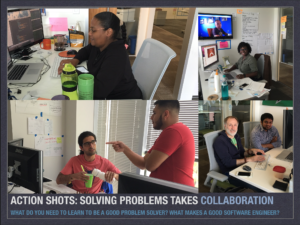 "Not only does my website bring more patients through my door, but I get compliments all the time about how easy it is to use and how much people like it."
– Happy Client
Website Hosting, Maintenance and Changes
We understand that you come to us for a reason. Most companies do not have the time to maintain their websites or make changes to them, nor do they want the cost it will require to hire a team to do so. That is where WebFresh Alternatives comes in. After our Website Design and Development Team launches the website, our Maintenance and Live Site Team monitors and maintains all live websites. So, not only do we host the websites we develop, but we will also maintain them and make changes upon client request. Most changes are absolutely FREE!
Get Started Today
Excited to get started? We are excited for you! Contact us today for your FREE Needs Assessment.